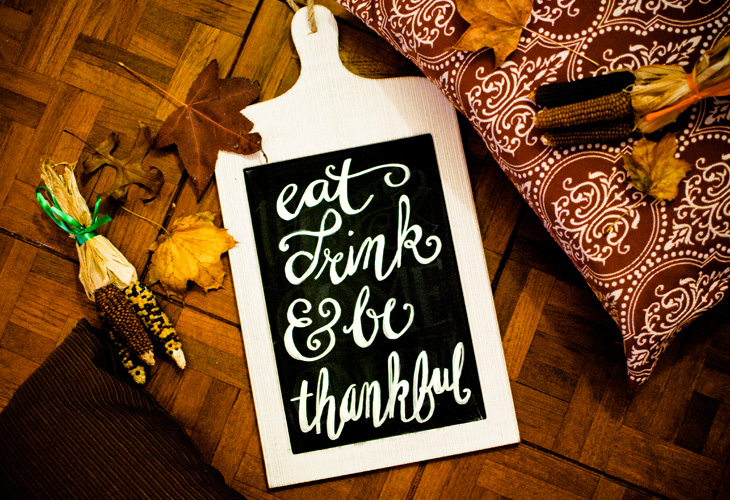 As I get ready for the hustle and bustle of the holidays, in between ridiculous shopping trips, cleaning my house, and having stress dreams about Thursday (I'm hosting), I want to take a moment to be thankful.
I've had these chalkboards since my wedding. They are hung up around my house and have become ever-changing canvases on which I practice my lettering. As I was creating them to prepare for the family coming to my house on Thursday, I was trying to come up with something clever for one of them, perusing quotes and Bible passages on thankfulness, when I started listening to the song "Great is Thy Faithfulness" sung by Jordan Smith on The Voice and inspiration struck.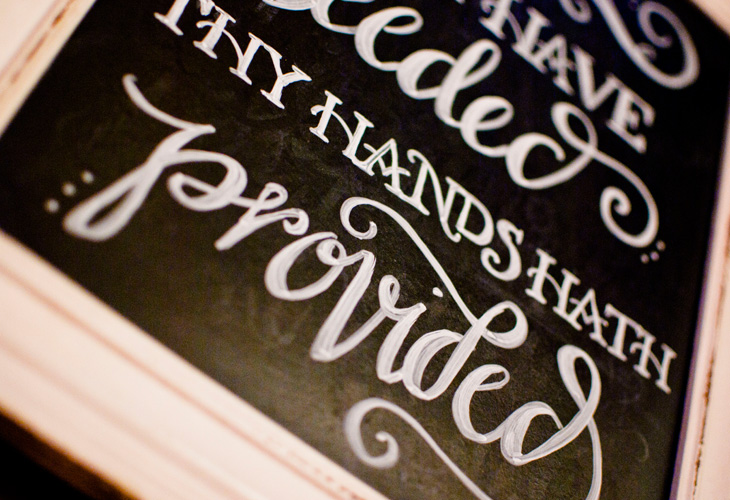 These words by Thomas O. Chisholm have been on my heart since:
Great is Thy faithfulness, O God my Father;
There is no shadow of turning with Thee;
Thou changest not, Thy compassions, they fail not;
As Thou hast been, Thou forever will be.
Great is Thy faithfulness!
Great is Thy faithfulness!
Morning by morning new mercies I see.
All I have needed Thy hand hath provided;
Great is Thy faithfulness, Lord, unto me!
I have so much to be thankful for—my new business, the support of family and friends, an incredibly supportive and loving husband, and the opportunity to work with my wonderful clients full time. This week I am also very thankful to have my childhood friend and fellow freelance designer Christen Allocco working beside me.
I wish you all a wonderful Thanksgiving. May you all eat, drink, & be thankful!